Overview

Have you noticed that your pants always fit a little weird or that you are always leaning to one leg when standing for awhile? If so, one of your legs may be longer than the other. This is known as a leg length discrepancy. There are two main reasons for a leg length discrepancy. One reason is that one of your leg bones (tibia or femur) is longer on one side. This is referred to as a true leg length discrepancy because the actual length of your bones is different. A second reason is that your pelvic bone may be rotated on one side making it appear that one leg is longer than the other. This is referred to as an apparent leg length discrepancy because the actual length of your leg bones is not different. In order to figure out if you have a true or apparent leg length discrepancy, your doctor may take an x-ray to measure the length of your leg bones or a simple measurement from your belly button to your ankle can help determine the reason. Over time, the leg length difference can cause stress on your low back, hips and knees, which may cause pain or discomfort.

Causes

There are many causes of leg length discrepancy. Structural inequality is due to interference of normal bone growth of the lower extremity, which can occur from trauma or infection in a child. Functional inequality has many causes, including Poliomyelitis or other paralytic deformities can retard bone growth in children. Contracture of the Iliotibial band. Scoliosis or curvature of the spine. Fixed pelvic obliquity. Abduction or flexion contraction of the hip. Flexion contractures or other deformities of the knee. Foot deformities.

Symptoms

The patient/athlete may present with an altered gait (such as limping) and/or scoliosis and/or low back pain. Lower extremity disorders are possibly associated with LLD, some of these are increased hip pain and degeneration (especially involving the long leg). Increased risk of: knee injury, ITB syndrome, pronation and plantar fascitis, asymmetrical strength in lower extremity. Increased disc or vertebral degeneration. Symptoms vary between patients, some patients may complain of just headaches.

Diagnosis

The most accurate method to identify leg (limb) length inequality (discrepancy) is through radiography. It?s also the best way to differentiate an anatomical from a functional limb length inequality. Radiography, A single exposure of the standing subject, imaging the entire lower extremity. Limitations are an inherent inaccuracy in patients with hip or knee flexion contracture and the technique is subject to a magnification error. Computed Tomography (CT-scan), It has no greater accuracy compared to the standard radiography. The increased cost for CT-scan may not be justified, unless a contracture of the knee or hip has been identified or radiation exposure must be minimized. However, radiography has to be performed by a specialist, takes more time and is costly. It should only be used when accuracy is critical. Therefore two general clinical methods were developed for assessing LLI. Direct methods involve measuring limb length with a tape measure between 2 defined points, in stand. Two common points are the anterior iliac spine and the medial malleolus or the anterior inferior iliac spine and lateral malleolus. Be careful, however, because there is a great deal of criticism and debate surrounds the accuracy of tape measure methods. If you choose for this method, keep following topics and possible errors in mind. Always use the mean of at least 2 or 3 measures. If possible, compare measures between 2 or more clinicians. Iliac asymmetries may mask or accentuate a limb length inequality. Unilateral deviations in the long axis of the lower limb (eg. Genu varum,?) may mask or accentuate a limb length inequality. Asymmetrical position of the umbilicus. Joint contractures. Indirect methods. Palpation of bony landmarks, most commonly the iliac crests or anterior iliac spines, in stand. These methods consist in detecting if bony landmarks are at (horizontal) level or if limb length inequality is present. Palpation and visual estimation of the iliac crest (or SIAS) in combination with the use of blocks or book pages of known thickness under the shorter limb to adjust the level of the iliac crests (or SIAS) appears to be the best (most accurate and precise) clinical method to asses limb inequality. You should keep in mind that asymmetric pelvic rotations in planes other than the frontal plane may be associated with limb length inequality. A review of the literature suggest, therefore, that the greater trochanter major and as many pelvic landmarks should be palpated and compared (left trochanter with right trochanter) when the block correction method is used.

Non Surgical Treatment

The non-surgical intervention is mainly usedfor the functional and environmental types of leg length discrepancies. It is also applied to the mild category of limb length inequality. Non-surgical intervention consists of stretching the muscles of the lower extremity. This is individually different, whereby the M. Tensor Fascia latae, the adductors, the hamstring muscles, M. piriformis and M. Iliopsoas are stretched. In this non-surgical intervention belongs also the use of shoe lifts. These shoe lifts consists of either a shoe insert (up to 10-20mm of correction), or building up the sole of the shoe on the shorter leg (up to 30-60mm of correction). This lift therapy should be implemented gradually in small increments. Several studies have examined the treatment of low back pain patients with LLD with shoe lifts. Gofton obtained good results: the patients experienced major or complete pain relief that lasted upon follow-up ranging from 3 to 11 years. Helliwell also observed patients whereby 44% experienced complete pain relief, and 45% had moderate or substantial pain relief. Friberg found that 157 (of 211) patients with LBP, treated with shoe lifts, were symprom-free after a mean follow-up of 18 months.

how can a woman look taller?Surgical Treatment

The bone is lengthened by surgically applying an external fixation device to the leg. The external fixator, a scaffold-like frame, is connected to the bone with wires, pins, or both. A small crack is made in the bone and the frame creates tension when the patient or family member turns its dial. This is done several times each day. The lengthening process begins approximately five to 10 days after surgery. The bone may lengthen 1 millimeter per day, or approximately 1 inch per month. Lengthening may be slower in a bone that was previously injured. It may also be slower if the leg was operated on before. Bones in patients with potential blood vessel abnormalities, such as cigarette smokers, may also need to be lengthened more slowly. The external fixator is worn until the bone is strong enough to support the patient safely. This usually takes about three months for each inch. Factors such as age, health, smoking and participation in rehabilitation can affect the amount of time needed.
Powered by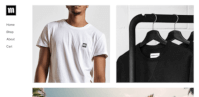 Create your own unique website with customizable templates.